Tis' the season for winter coats — well, maybe not yet. It's been unusually warm in Canada this December, but I'm still dreaming of a white Christmas. Eventually, the temperatures will drop below zero and small white fluffs of frozen water will descend from the sky. Wouldn't it be better to be prepared?
Winter coats, especially those made for typical Canadian winters, can usually look a bit frumpy. The sensible among us will get the thick overcoats that make us look like the Michelin Man. However, not everyone wants to feel puffy when heading to work or for a night out with friends.
Here are some good alternatives to keep you warm, and stylish, when winter finally arrives:
The toggles: My sister came home with a coat similar to this one last week. Apparently, toggles are the newest coat fashion trend. Rock the militarized look with multi-coloured palettes. Just make sure that the coat has a zipper underneath those chic button accessories. It's important to make sure the seams can withstand snowfall.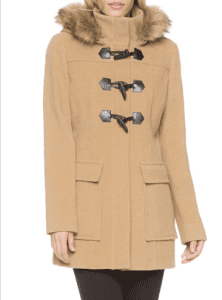 The long and insulated: I am an absolute fan of the long winter coat. Not only is it fashionable, but it also provides the maximum protection from the cold. Don't worry, this coat won't make you look like the Michelin Man. The shape of the jacket pinches in just the right place to show off your curves, and the fur-rimmed hood adds a little colour and style.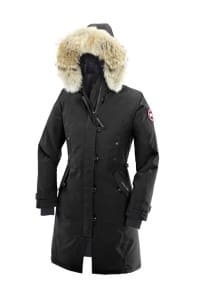 The professional: This jacket is perfect for a business meeting or an interview. Tied at the waist, this coat will flatter just about everyone. One of the best features includes a shawl collar, which can be worn with a sweater or a turtleneck shirt for effect. It's the epitome of the professional outfit.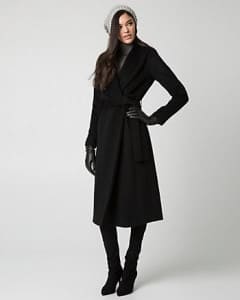 The unique: There are a lot of coats out there that don't meet the typical criteria for a winter jacket. These items are sleek, fashion-forward, and one of a kind, although they may not be as warm as the other options in this piece. This particular jacket, however, is multi-layered, which means that it is just as warm as it is stylish.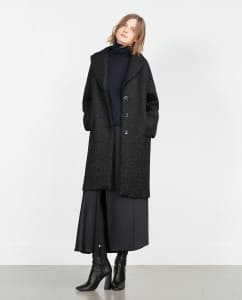 The faux-fur collar: Instead of fur-rimmed hoods, the trend is to have a full fur collar as an accent to a simply designed coat. Paired with some warm boots and leggings, this coat is perfect for a night out with friends. And you won't even have to wear a scarf!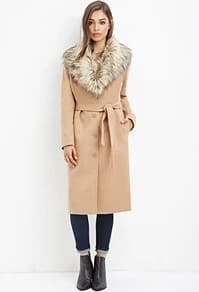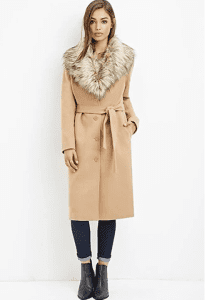 Do you have a favourite winter coat? What do you think of our choices above? Let us know in the comments below.