Finding a winter coat appropriate for vegans is similar to spotting a koala in downtown Toronto. There are very few options to choose from, especially considering most winter jackets are filled with down or made of wool. Many popular coats have fur collars and use water repellent sprays that are high in chemical usage. As a vegan, I find it frustrating looking for clothing that will keep me warm in the winter, especially coats. They are one of the most obvious examples of animal cruelty in the frivolous fashion industry. But, they are necessary in this wondrous Canadian winter.
Here are five vegan options I found during my search: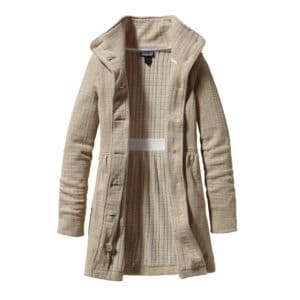 Patagonia Women's Better Sweater Coat
Patagonia's sweater coat was by far the best pick when considering style, cost, being cruelty-free, and environmental sustainable. The coat is made of polyester fleece instead of wool, and does not have a down stuffing interior. It has a soft fleece inner lining, which increases warmth of the coat. It comes in black, white, or burgundy and is dyed with a low-impact process that is environmentally sustainable. The coat is a fair trade sewing product and contains no animal product whatsoever. To boot, it is on sale for $89. Patagonia has several eco-friendly and cruelty-free jacket options and the prices are the most affordable out of any of the environmental conscious coats available in Toronto.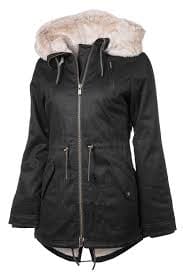 Hemp Hoodlamb Ladies Parka jacket
This parka jacket is can be found at the Hemp Store on Yonge St. in Toronto. This jacket is available in black and has a vegan faux fur collar. It is made from hemp and organic cotton, and costs $484.95. It is fair-trade and is well-made, which means it this jacket should last years. There are several more options available online if the parka jacket isn't the right fit, and all the available jackets are eco-friendly and vegan-approved.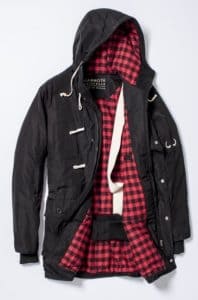 Mammoth Outerwear Doe Parka
The Doe Parka is made from a poly-cotton water resistant shell and has Primaloft insulation. Primaloft is a vegan replacement for down and is made from recycled fibres. It is one of the best down replacements in the eco-fashion market and is sought after by sustainable jacket companies. Wully Outerwear (formerly Mammoth Outerwear) is a Toronto-based, animal-free jacket company. Wully Outerwear donates $10 of each purchase to the Association for the Protection of Fur-Bearing Animals. The Doe Parka is $699, but is the top quality animal-friendly jacket that is made and sold locally.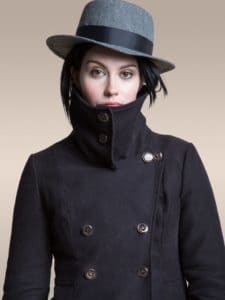 The Belden Future Vaute Couture Coat
The Belden Future coat by Vaute Couture is a trendy dress jacket that will make heads turn on Yonge St. The jacket is available online and ships to Canada with no extra fees. Vaute Couture is one of the largest vegan jacket producers and is based out of New York. The company uses primaloft lining and organic moleskin on the exterior. This is a cruelty-free product and is water resistant. Vaute Couture are trend-setters in eco-fashion and no other dress coat comes close. The Belden Future is on sale for $371.50.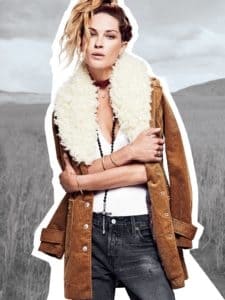 Free People Faux-fur coat
Free People produce some of the most trendy fashion items at affordable prices. The company also has a line of faux fur and vegan jackets that are funky and environmentally conscious. These jackets deviate from the norm, and don't follow the traditional look of a winter coat. They are fashion-forward and are reminiscent of coats from the 60's and 70's. There are several jacket options ranging from $300 to $600. The Lady Lane Fur Collar Jacket is $298, making it one of the more affordable Free People jackets and eco-friendly.
Do you wear vegan-friendly winter wear? If so, let us know where you got it from in the comments below!