Making back-to-school lunches can be tedious business. Who wants to eat the same sandwich every day? Instead of falling into those bad (yet speedy) habits, why not start the year with a kick and make fun lunches for your kids can brag about at school. On the first day of school today, my daughter was expecting a sandwich and when I told her on the way to school that she as going to be eating soy chicken nuggets in the shape of dinosaurs, she was so excited. Seeing her smile — that's what makes the effort worth it.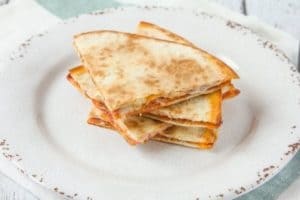 Lunchbox Quesadilla Pizza
The homemade quesadilla pizza is an easy meal that kids will love. It is also a simple way to conceal vegetables in your child's food. Simply fry a tortilla with cheese (or vegan cheese), spread on some pizza sauce, and then place cheese and the desired toppings. Cover with another tortilla. Make sure to flip it and brown on both sides. Pitas or tortillas work well enough for these pizzas (or pizza sandwiches), but homemade dough is also a tasty option enjoyable.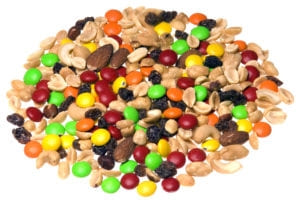 Kid's trail mix
If you are having a tough time cramming all of the snacks into one single lunchbox (and wasting Ziploc bags), why not mix them all into one container? A kid's trail mix can be made up of several different options including yogurt raisins, goldfish crackers, grapes, nuts and crackers. This is a fun snack option because you can change it daily, which always makes it a surprise for your child.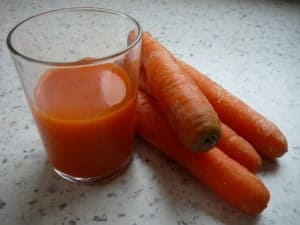 Lunch "fun due"
If your child is getting bored of sandwiches (and it is still too hot for warm lunches), a "fun due" is another way to make a creative meal. By tearing up bread into pieces and then providing a variety of dips, it makes a kid-friendly version of a fondue. It is important to make healthy and filling dips, including blending fruits and veggies with almond milk to make a thick sauce that can be dipped into. Include cheese cubes and other finger foods to complete the meal.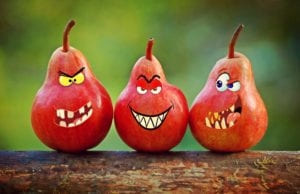 Lady Fruit Face
When I was a child, I loved playing with my food. I even went so far as to melt marshmallows into little statues. For this creative snack idea, take different fruits and make fun fruit faces with them. Using an orange slice as the face, take an carrot stick for the mouth, grapes for the hair and raisins for eyes. Kids love seeing the various creations and it will make them excited to eat fruit and vegetables every day.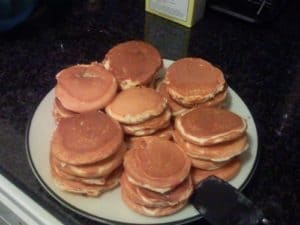 Mini Pancakes with vegetables and fruit
Instead of using lunch foods to make a meal, try a breakfast option instead. Make small pancakes and freeze them. They pair well with fruit. Include a little bit of syrup and several different types of fruits for a well-rounded and yummy meal. Pancakes are also another food that is easy to hide healthy ingredients such as flax seed, zucchini, or chocolate hemp protein powder.
Getting kids to enjoy food can be a difficult task sometimes and making creative lunches helps keep them interested in eating well. Using fun foods as a way to conceal healthy items in lunch is another way to ensure your child keeps their energy up and is excited to eat something fresh every day.
What are you packing in your child's lunches? Let us know in the comments below!