"You are not broken."
That is Jennifer Febel's personal, and professional, mantra. When she was 19, Febel was diagnosed with a multitude of mental disorders, including anorexia, bulimia, depression, generalized anxiety disorder, obsessive-compulsive disorder, suicidal ideation and self-harm. "In other words: broken," she says. In fact, one of the many doctors Febel saw on her road to recovery actually used that term to describe her condition.
Those words had a deep impact. For years, Febel thought she had to live with "being broken". She was given medications and coping options — but nothing helped. Eventually, her anxiety grew until she couldn't leave the house.
That's when she took a chance on a wellness coach, who was able to convince her to look past her scepticism and try some alternative mind-body tools. "The most powerful moment from me was when my coach told me "You are not broken". To have someone say that was profound."
"After 13 years of struggling and medication and therapy, I was able to come off meds and I never looked back. I was able to feel how I wanted to feel."
Febel has an incredibly bubbly personality and a genuine smile. Invite her to your party and she may bring her hula hoop and perform an impressive dance routine. Her fast wit and positive outlook on life is contagious — and if she didn't open up about her past, no one would know how much she struggled.
Her decision to see a wellness coach shaped the rest of her life and inspired her to go into the field herself. Febel is now a certified wellness coach and master hypnotherapist operating out of Bradford, Ont., with clients across Simcoe, York, and the GTHA. Her business, whose name Live Life Unbroken is inspired by her own personal experiences, helps those with phobias, anxiety, depression, trauma, stress, and general wellness goals. She emphasizes that she is not a medical doctor and cannot treat these disorders, but she can help relieve the symptoms.
"Basically, my job is to help people figure out what they actually want and then chart a path to get to it," she said. "We often know what we don't want –  I don't want to be anxious or stressed all the time – my role is to help them find out what they actually want and how to go about getting that."
How does she do that? Febel likes to think of the mind like a computer, and her job is cognitive tech support.
"Nothing needs to be fixed. Sometimes, over the course of your life, you download a virus. You call in the geek squad — that's me! Someone who can manoeuvre the system."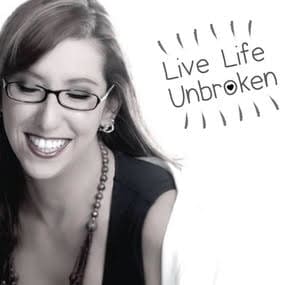 The current medical model sees mental health as a hardware program, Febel says. Instead, she thinks of things like anxiety and depression as software programs that need to be uninstalled. To do that, she uses advanced mind-body tools that are practiced in 38 countries around the world to find out what's happening at the subconscious level.
"The problem is you don't know what you don't know. The problems are at the unconscious level," she says. While most cognitive behavioural therapy focuses on the "why", Febel focuses more on the "how" in order to relieve the symptoms of the "virus". "In my mind, who cares about the why. It just satisfies curiosity. We focus on how the problem is created– then we can change it."
Febel respects and encourages the skepticism associated with hypnosis and personal coaching. "That was me," she said. "When I saw my coach I thought it was a hoax."
"If you want to freak people out at a party, tell them you are a hypnotherapist. You get two reactions –' cool, can you hypnotize' me or 'I can't be hypnotized. 'I see it as my job to educate. Skepticism is the doorway to the wonder of change – just avoid letting it get in your way."
In addition to one-on-one coaching, Febel runs a number of workshops through Live Life Unbroken, the most popular being a one-day workshop called "Reboot Your Inner Spark." This course allows participants to tap into their own intuition and learn how to start healing naturally.
Last year, Febel began a new program called "Leadership Alchemy," which touches upon communication and connections in personal and professional situations, or how Febel describes it, "how to be a true leader in your life." She is also co-running a women's wellness weekend where she will be leading some classes on revitalizing your chakras. During that weekend, women will be taught to find balance and centering in their daily lives, as well as participate in other wellness activities like yoga and magnified healing.
In addition to her workshops, Febel is also a regular presenter at a number of conferences and events. She is currently working on a presentation that will encourage women to stop being so nice. "When I'm "nice", I have no boundaries. I'm doing what everyone else wants," she says. "It creates "angry nice girls" who on the surface doing well, but on the inside they are angry and sad. Banish [the word nice] from your vocabulary. Be compassionate. Be kind. Nice doesn't help anyone."
When Febel isn't working, she sings with York Harmony Chorus, an award-winning acappella group of over 40 women that sing in four-part harmony. The chorus competes regionally once a year and Febel helps with choreography and PR, as well as performs. "Every week I get to spend a few hours with these wonderful women and that nourishes my life in so many ways."
Febel is someone who constantly loves to learn and try new things. She works with her own coaches and uses her own mind-body tools on a regular basis, starting each day with a grounding or energy-balancing exercise like tai chi. She loves to curl and is constantly reading or ordering books online. The one book she returns to on a regular basis is Quantum Healing: Exploring the Frontiers of Mind/Body Medicine by Deepak Chopra.
Want to get these profiles sent directly to your email? Sign up for our weekly Wednesday newsletter: