Tis' the season of apple-picking and if you are like me, you have purchased a massive bushel of the delicious fruit only to wonder: what on earth do I do with them now? With over 30 apples sitting in my fridge currently, it is a great opportunity to try out a variety of apple recipes. Here is what I came up with.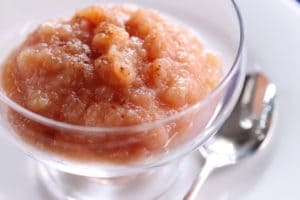 Applesauce
Once you make your own applesauce, you won't want to buy it from the store anymore. Peel and chop at least four apples and add them to a pot. Combine with ¾ cup water, ¼ cup sugar, and cinnamon to taste. Heat on medium for 15 minutes until the mix is mushy and remove from the heat. Mush with a fork or blend if preferred. Try adding some maple syrup, cinnamon, and ginger for an extra kick. You can also add blueberries or pears.
Cinnamon Apple Chips
Cinnamon apple chips are a sweet and crunchy alternative to regular chips. Preheat oven to 225 degrees F and thinly slice apples. Sprinkle with sugar and cinnamon and place on cookie sheet. Bake for one hour until the edges are curled up. Apple slices are best when still warm and crunchy.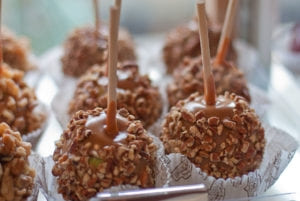 Caramel Apples
If you are looking for more of a sweet treat, caramel apples are a delicious and challenging recipe. Wash thoroughly to remove wax coating from the apples and remove the stems. Replace the stem with a chopstick by inserting it into each apple. Melt 1 Tbsp. vegan margarine, 1 ½ cup brown sugar, ¼ cup corn syrup, 4 tbsp. water and ¼ tsp vanilla into a pot and heat until warm. Coat each apple into the mixture and refrigerate for one to two hours until solid. Roll the apple in nuts or other fun toppings if desired.
Apple Crisp
Apple crisp is a great dish for when company comes over. Crumble brown sugar with vegan margarine to coat the bottom of a small sized casserole dish.  Peel and chop eight apples and place into a plastic bag with a dash of lemon juice. Mix with 1/3 cup granulated sugar, 1 tbsp. cornstarch, ½ tsp cinnamon and a pinch of salt. In another bowl, mix 1/3 cup brown sugar, ¼ cup flour, ½ cup oats, ¼ tsp cinnamon and salt. Add 1/3 cup melted vegan margarine. Place apples into the casserole and sprinkle the sugar mixture on top. Bake for 45 minutes at 375 degrees F.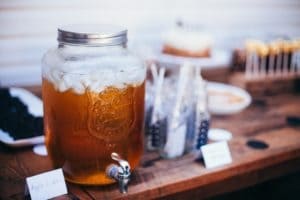 Homemade Apple Cider
Don't you just love a nice hot cup of apple cider, especially as the summer warmth fades away and cooler temperatures set in to stay? You'll need 12 apples, an orange, a lemon, 3-4 cinnamon sticks, ¾ tsp whole cloves, vanilla extract, and brown sugar to sweeten. Put the first five ingredients into a pot and simmer for four hours until all ingredients are soft. Mash up all ingredients and simmer for another hour. Strain mixture several times until all the pulp and skin are gone. Add vanilla and sugar, and enjoy this yummy brew. If you are feeling adventurous, add a bit of rum!
What is your favourite apple recipe, let Women's Post know in the comments below.