Documentaries are one of the most influential tools of education in our modern world. People are constantly immersed in images, video, multimedia, and social media, creating an information-overload culture that sometimes makes it difficult for messages to get through. That's what's so great about documentaries. There is nothing more thought-provoking than showing people through the lens of a camera the realities of the world we live in and the importance of changing it.
Which documentaries are the best so far in 2016? Here is a list worth checking out. Get ready to think, learn and discuss.
Before the Flood
Before the Flood was a documentary that was all the buzz at its release at the Toronto International Film Festival (TIFF) last month in Toronto. Starring Leonardo DiCaprio, the main subject leads an investigative journey around the world about climate change. The documentary was directed by Fisher Stevens, who made The Cove. Martin Scorsese is an executive producer for the film.  DiCaprio is a UN Ambassador of Peace and is dedicated to raising world awareness for climate change. Barack Obama, an avid environmentalist as well, is featured in the film. This is arguably one of the most awaited environmental documentaries of the year. It will be released on October 21 2016 by National Geographic.
Amy
Directed by Asif Kapadia, Amy takes the viewer on the life journey of singer Amy Winehouse, including her downhill climb into drugs and alcohol, ending in her death on July 23, 2011. The documentary explains how Winehouse began as an aspiring jazz singer and her soulful voice led to her success relatively quickly. It then describes how her complex relationship with her father and a troubled relationship led her into drug and alcohol addiction. Winehouse deteriorates and becomes severely anorexic, leading her to be the butt of many international jokes by tabloid media. The documentary gives an intimate background into how a life of fame can make a person crack, and how despite her fame and success, she felt quite alone. This documentary is definitely worth watching. Amy won a 2016 academy award for best documentary feature this past year.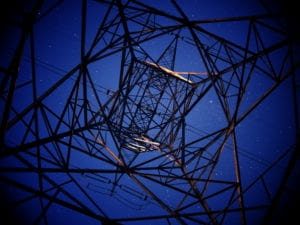 Koneline
Koneline is a Canadian-made film and focuses on the Tahltan native clan, located in Northern B.C. It features the various elements that affect people of Northern B.C., ranging from the impact of the mining industry to hunting in the region. Director Nettie Wild portrays the northern landscape in such a beautiful manner, it becomes mesmerizing to the viewer and tells the story of the land, highlighting the influence imagery and filmography can have on expressing how land affects people. Wild attempts to demonstrate how the various people who live n Northern B.C have a story and perspective into their struggle to survive in the area and how working together will bring peace and understanding. Koneline won Best Canadian Feature Documentary award at Hot Docs in 2016, and is being screened at several venues across Canada.
Amanda Knox
Amanda Knox follows the life of American college student, Knox, who was falsely charged with the murder of her roommate, British student, Meredith Kercher. Knox was sentenced to jail in 2017 for 26 years and served four years before being acquitted in 2011. The documentary focuses strongly on the negative power of media sensationalism and how it can ruin people's lives. The story is told from Knox's perspective and also includes her then-boyfriend, Raffaele Sollecito, who was also convicted and later acquitted. The film is directed by Rod Blackhurst and Brian McGinn and was released on Sept. 10, 2016 on Netflix.
Cameraperson
Cameraperson is an autobiographical account of the influence of filmmaking on director Kirsten Johnson. She creates a compilation of work and combines it into a fascinating journey of how filmography can impact the person who creates it. The film showcases postwar Bosnia, a housewife in Nigeria, and other glimpses into Johnson's 25-year career. The documentary runs deep and lends a glimpse into the rarely seen perspective of the filmographer as the main subject. Previously Kirsten Johnson has received a Sundance Film Festival Excellence in Cinematography award: U.S Documentary for The Oath (2010) that told the story of Osama Bin Laden's driver, Abu Jandal. She was the cinematographer for Citizen Four (2014), which was the documentary that told the story of Edward Snowden, a previous employee of the NSA. Cameraperson was released on September 9 2016.
What documentaries have you watched? Let us know in the comments below!