I love watching the world slowly wake up again after a long winter. However, with the snow melting and the sun rising, a new element is introduced into our daily lives. Yes, I'm talking about rain, slush, and more rain. Is this something you are ready for?  Instead of succumbing to the rainy weather, there are ways to dress for it, be prepared, and still look great.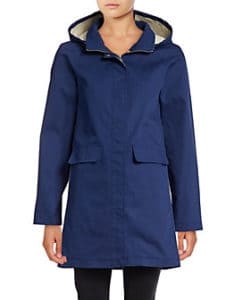 A lightweight trench coat
A waterproof trench coat will protect all of your clothes and it is versatile for cooler and warmer weather. If you purchase a light-weight trench, you can layer under it or dress lighter depending on the temperature outside. Trench coats are also flattering and fit where as a typical raincoat can end up looking quite boxy. Trench coats can be quite affordable second-hand or online, or you can opt for a pricier option to use for years to come.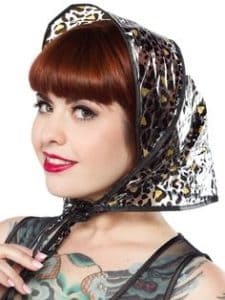 Patterned Rain Bonnet
A problem all women experience in rainy weather is their hair getting frizzy from the water and if you find umbrellas incredibly annoying, keeping hair dry is a problem.  Instead, use a waterproof rain bonnet to make a unique fashion statement and keep your hair dry. There are bonnets that have patterns on them as well such as leopard spots, which is a sassy addition to a great outfit.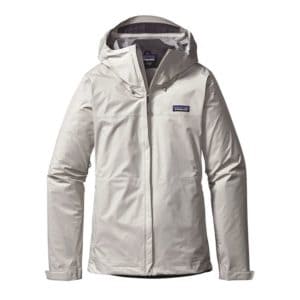 Patagonia Torrentshell
The Patagonia Torrentshell ($129) is an affordable raincoat that looks great and is versatile for city commuting and outdoor activities such as hiking. This jacket is also made out of 100 per cent recyclable nylon material collected from post-industrial waste fiber and yarn collected from a spinning factory. It is also made from discarded industrial fishing nets and all parts of the jacket can be recycled. It is affordable and protects the planet, a double win!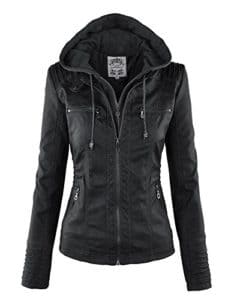 Pleather Jacket 
Another great rain jacket is a pleather jacket. Avoid leather because wearing animal skin is honestly out of fashion, but pleather is a great way to look amazing and it is waterproof! Pleather jackets are also cheaper than real leather and are easier to find. A nice bomber jacket for your nights on the town looks sexy with a pair of great rain boots and you won't be soaking wet at the bar. Longer pleather jackets look great too, and can be roomier to have layers on underneath.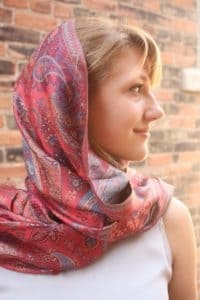 Pashmina Scarf
It is too warm for a wool scarf and if it gets wet, it will take a long time to dry. Instead go for a pashmina that is lighter and will still keep your neck warm. If you decide to choose a bold colour or pattern, it will also contrast the dreary weather as well.
Another important addition to a rainy outfit is great boots to pull the whole outfit together. Check out Women's Post Editor-in-Chief Katherine DeClerq's great tips on which boots to wear this wet season. Making sure your outfit is waterproof and looks sexy will make you feel prepared, warm, and fashionable.