St. Patrick's Day is the one day a year where drinking is not only acceptable, it is encouraged. As a redhead, it is also the day when I get to celebrate my Irish heritage and freckled past — and the day where everyone thinks "kiss a ginger" t-shirts are entertaining.
As of 11 a.m. Thursday, the bars will be full and the alcohol will be flowing. But, what if you really dislike green beer? Can you still participate in this historic day? Absolutely, and Women's Post has you covered. Here are a few drink options that will leave you loving green, and maybe even Irish redheads to boot.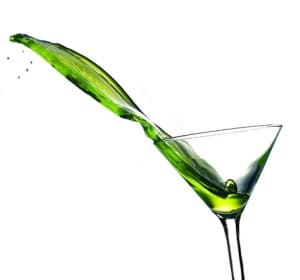 Mint Martini
A great alternative to the traditional beer is to try out a green martini. It is festive and fun as a St. Patty's day beverage and will make your breath minty fresh if you have a date for the evening. Combine one a half ounces of green crème de menthe and one ounce of white rum with a glass filled three-quarters with ice. Shake well and garnish with mint if desired.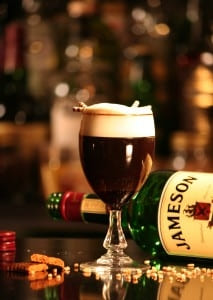 Irish Coffee 
An Irish coffee is a great way to start off your St. Patty's morning, but it also serves as an alarm clock if you've had a few afternoon drinks and need a jolt. Make a cup of your favourite type of java and add one and a half ounces of Irish whiskey. Add sugar and almond milk if desired. It will be sure to give you a kick in the pants and keep the St. Patty's party going.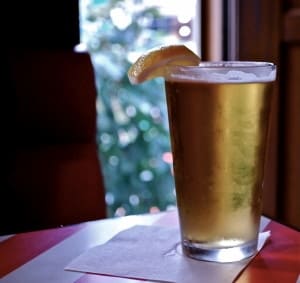 Shandy
Is your tummy starting to crave something simpler? Try a shandy! This drink spices up a traditional beer by adding ginger ale. The recipe calls for three-quarters beer combined with one-quarter ginger-ale to give it a bit more bubbly. A Shandy is great with traditional Jamaican ginger ale, which is spicier.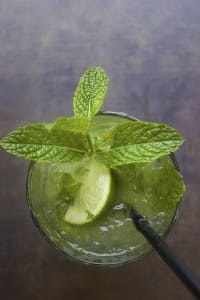 Lime Mojito  
It may not be beach weather yet, but you can pretend with a lime mojito! Typically a summer drink, the green mojito brings a festive element to St. Patty's and can be refreshing if the weather is warm. Fill a glass three-quarters with club soda and ice, and then add one and a half ounces rum. Put in a few mint leaves and half of a cut-up lime with a sprinkle of white sugar for delicious mojito madness.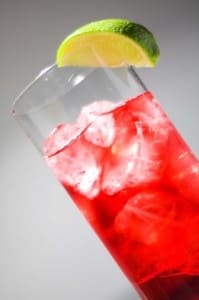 Irish Redhead
Combining sparkling cranberry juice with an ounce and a half of Jameson's Irish whiskey makes a delectable and sweet drink to be enjoyed by all. Add ice and garnish with a slice of lime for an extra touch. It is also a great drink to make for an Irish redhead, just a hint.
What is your favourite drink on St. Patty's? Let us know in the comments below!