The sun is shining, the birds are chirping, and the snow has finally melted down into the depths of the soil, making the grass green again. Life is good! And while you may take this new form of life as a way to begin spring cleaning, there are a few other things you may want to consider. For example, although the clutter in your closet needs immediate attention, so does your virtual presence. Millions of people don't have access to your closet like they do with your Facebook album, "What happens in Vegas, stays in Vegas". So, take time this season and clean your social media platforms using these few friendly tips!
Before you start cleaning anything, you have to determine what exactly is out there with your name on it. Sometimes, things slip. To prevent this from happening, it is important to stalk yourself. Do what you would do when a potential bae rolls around; put the FBI and CIA to shame. Because once you think about the countless selfies that provide evidence of your 2007 eyebrows, there will be no stopping you. No one wants to be reminded of those monstrosities. Especially your potential bae. So, do a quick Google search of yourself and see if anything suspicious arises. Finding the source of any unwanted videos, blogs, and even awkward, tone-deaf comments you've left on any public postings can help eliminate any kind of future embarrassment. Employers, curious bees, your future fans (just in case your modelling career actually takes off one day) don't need access to all that old information. Because you're better than that now. Vigilant and woke with the brows of a goddess. Remember that.
2. Unfriend, Unsubscribe, and Unfollow
Yes, she's a great woman, but your second cousin's roommate is not exactly the type of friend that should be popping up on your newsfeed. If you haven't spoken to someone since bell bottoms were in fashion, it's time to part ways with them. It just wasn't meant to be. Mindless scrolling through your social media accounts should bring pleasure into your life. Follow accounts that can help you learn something. Whether they're news sources that provide up to date info on current events or blogs that push content on subjects you're passionate about, social media can prove to be quite the learning experience – if you so choose it to be. Remove the girl who always seems to be on vacation wearing skimpy outfits with a body you can never seem to attain. And although her life may seem fun, yours will be too – without her. Do the same for your Twitter and Instagram accounts. Unfollow anyone that causes extreme rolling of the eyes, and noises that showcase distress and utter annoyance. No one needs that sort of negativity in their lives!
3. Put your junk in the trunk 
Trunk, trash – you get the point. The added stress that comes at the checkout counter during your shopping spree is when the retailer asks you for an email address. You know what comes next; emails after emails about upcoming sales and promotions, including new arrivals. It floods your inbox, but empties out your bank account. Don't forget the countless other emails you get from third party organizations, along with other friendly reminders, telling you not to forget to update your website information from way back when you tried to make it big as a blogger. Switch over to a more minimalist lifestyle by unsubscribing to unwanted programs and stores by using certain apps. It helps decrease the amount of notifications on your phone, allowing for an increased amount of productivity towards more important things. Let's face it, nothing is more upsetting than hearing your phone beep, jumping with excitement to receive an important, life altering email, and finding out its another alert from Clearly Contacts – telling you its time to get your eyes checked.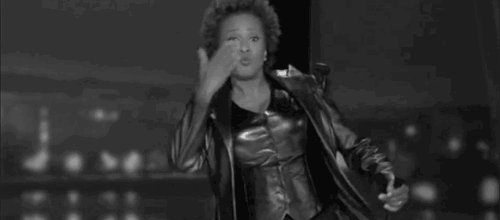 4. Build it back up 
Now that you've deleted all your old pictures, and removed some much needed people from your life, it's time to rebuild your brand. Update your social media platforms. Change your profile picture to a professional headshot, if you're trying to look more employable. Start sharing more political articles and tidbits if the recent presidential election has you seeking change. It's important to find an intention behind your presence on social media. Whether its for sh*ts and giggles or starting a revolution, your personal brand must be relevant to the message you're trying to send across to your followers. Change your privacy settings to restrict your content solely for the audience you wish to reach out to. Once you've attained the overall look you're going for, go ahead and start using your social media platforms to their full advantage. There's a lot of power in that send button. So choose wisely and act accordingly!
5. Turn it off!
After you've cleaned out your social media platforms, backed up your files, and regained power over your desktop space, do yourself a favour and turn it off. Take some time away from social media and technology for an extended amount of time at least once a month. Refrain from answering emails, updating your status, and tweeting. Get in tune with the three dimensional world of reality. Say hi to your dog without the need to Snapchat his every reaction, visit your mom instead of calling her. And hey, clean out the clutter in your closet! Research proves that shutting down technology can help clear your mind, providing for some much needed oxygen and giving leeway to make better decisions in life. Besides, people will like you better when you're looking at them and not their screen. You'll like yourself better too. Trust.
Good luck and happy cleaning!