If you're planning a fun Halloween party this year and you're looking to add some themed party bits to your food and drink menu, Women's Post suggests these five treats that are bound to creep your friends out.
Creepy Cheesy Eyeballs
These sure do look gross, but these eyeballs taste amazing. Just take individual mini wheels of cheese, for instance, Babybel and place half of an olive right in the middle (you can use green or black). To make the veins of the eyeballs, take a toothpick dipped in red food colour and lightly carve in the red creepy veins around the olive stretching out to the ends of the cheese. You can fill in the middle of the olive with more food colour or another sliver of olive.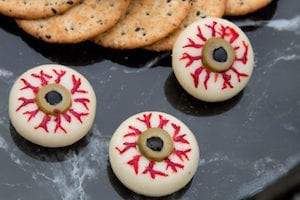 Dragon's Blood Halloween Punch
This can be made with or without alcohol and the base is simple. In your punch bowl, combine cranberry juice, red fruit punch, apple juice, ginger-ale, ice and the optional berry vodka. To add some creepy-chunky texture add some crushed raspberries on top.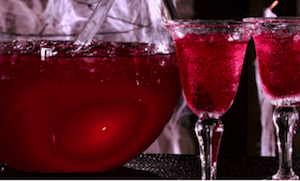 Tangerine Pumpkins
This is is such a a classic and easy Halloween party snack to prepare. Peel small tangerines and leave them whole. Take one stalk of celery and cut into one-inch stems. Simply stick the stem into the tangerine and you have the cutest and juiciest pumpkins ever!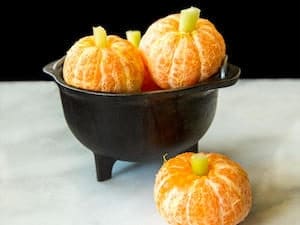 Bloody Cake
There are so many possibilities when designing a bloody cake or cupcakes. The best mix to use is red-velvet, so you have that deep red colour when you slice in. To decorate, cover the cake in white frosting and decorate with drops of red blood running down the sides, a bloody handprint, or even bloody claw marks.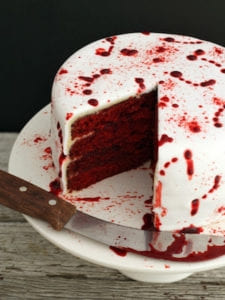 Bloody Shirley Temple
Who doesn't love Shirley Temples? Add an extra bit of fun by putting the shot of Grenadine in a plastic syringe. Present your cup of sprite and leave it up to your willing subject to inject the bloody grenadine into their drink.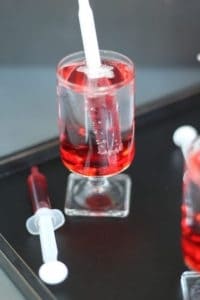 Happy Halloween and let us know what treats you have in mind! Comment below