I love the fall — pumpkin spice lattes, the changing of the leaves, and of course the return of cute boots. It is the one season you don't have to worry about pouring rain, watery sludge, or below-freezing storms. Not to mention the sweltering heat wave this summer has brought us.
This changing of the seasons also signifies the end of shorts, tank tops, and bathing suits — all of the nice, but tight, fashion styles. Am I the only one ready for the return of jeans, light overcoats, and scarves? But, to my incredible delight, the biggest trend this fall is oversized clothing. That's right, you can now flatter your body under comfortable, yet fashionable, layers.
Here are a few examples of top trending oversized outfits for this fall:
The Poncho: No, these ponchos are not water proof, but they are fashionable! These ponchos act like a blazer or overcoat, and can be worn with tank tops, t-shirts, and long-sleeve tops. They can add style, texture, and colour to your outfit. Depending on the style, they can also be appropriate for work as well as a casual outing with friends. The best part? Ponchos have the added benefit of being incredibly comfortable and flattering for all body types.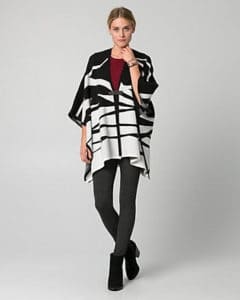 The Sweater: Who doesn't love an oversized sweater? These items usually fall well below the hip and can be worn with pants or leggings depending on the length. If these sweaters are light and a bit short, try to layer it with a blouse or a tank top of a different colour. If it is long, try to wear it with your hair up and a chunky necklace. These sweaters are great for long-hour work days, outings with friends, or a casual walk on a cool fall evening.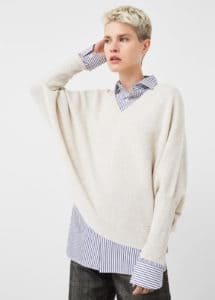 The Suit: Gone are the days of tight pants and blazers that push your breasts forward. This fall business style is all about comfort. Loose pants and a top to match, maybe paired with a belt or some colourful jewelry, will make a true statement in the boardroom. The outfit extremely comfortable — allowing you to move, stretch and sit — and no one will tell you "no" when you are dressed to impress.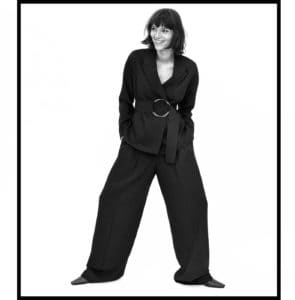 The Blouse: Heading to the market or going on a walk with your beau? The long blouse or plaid shirt is making yet another come back. Simple, comfortable, and stylish, you can't really go wrong with this choice. Pair it with a single-coloured jacket, some skinny jeans or leggings, and a pair of boots within the same colour scheme and you have the perfect fall date outfit.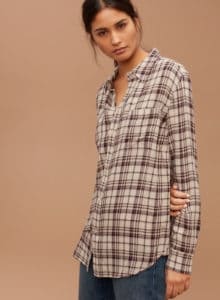 The Trousers: I'm in love with these trousers! Sleek and stylish, they take comfortable business style to a whole new level. They generally flare out at the thigh, creating a straight edge look that really works with either heels or flats. A lot of boutiques now carry these trousers — in multiple colours and styles. Just remember not to pair patterns with patterns when choosing a top.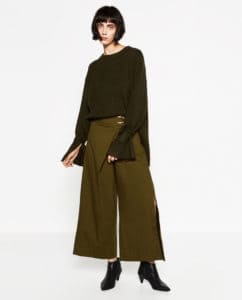 The Wrap: Wear whatever you want, and then cover yourself in these beautiful bohemian wraps. Part poncho, part blanket, these wraps are perfect for evenings. Twist it to create a scarf, wrap it around your shoulder like a pashmina. The possibilities are truly endless. Something like this would be great for cold offices. Leave it at work and remain stylish while warm!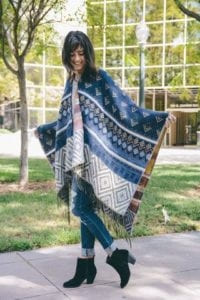 What are you wearing this fall? Let us know in the comments below!