Halloween costumes aren't as scary now as they were before. Our costumes are made of plastic, are colourful and vibrant, and even the "frightening" witches or zombies look like cartoons. But, back in the day, people took Halloween seriously. The goal was to make yourself—and your children—look like the walking dead, or if anything, something straight out of a horror film. Most kids wore paper bags or impressive masks, while others chose a more traditional clown getup. Either way, they were absolutely terrifying.
Here are 20 of the most skin-crawling, creepy, and seriously disturbing pictures on the Internet. You can thank Google for this wondrous collection.
Enjoy!
1.I think it also has to do with the farmland behind them…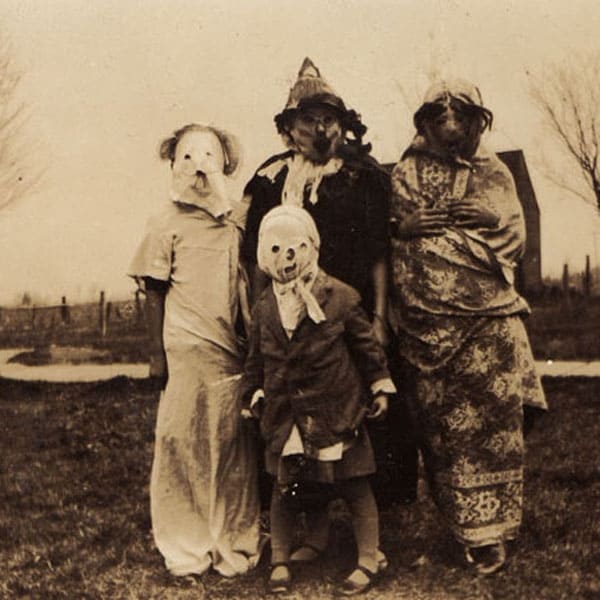 2. Apparently, using paper bags as masks is the most cost-efficient way to freak out your neighbours.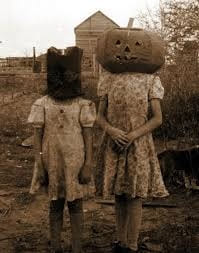 3. Remember that cute bumblebee costume you put on your child. Instead, why not try a pig mask.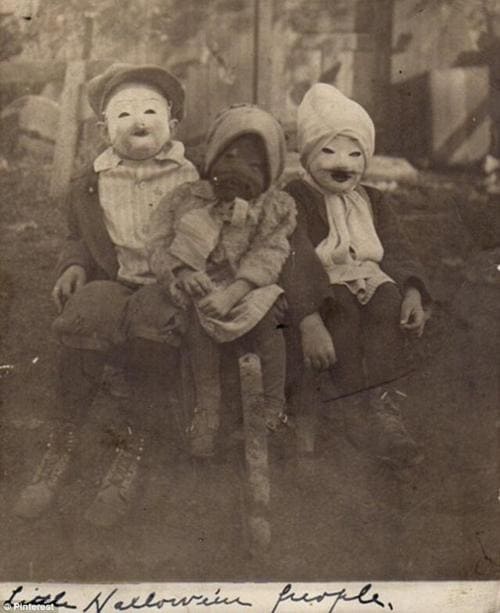 4. Current day masks are made of thin plastic—these giant full-head masks are incredibly creepy (and probably heavy).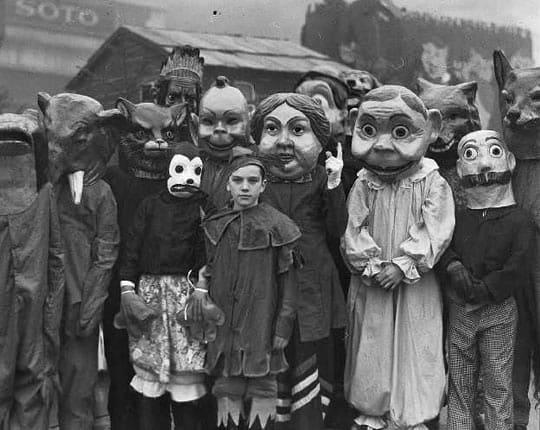 5. At least the outfits aren't creepy. It's Mickey Mouse!! Just don't look at the heads.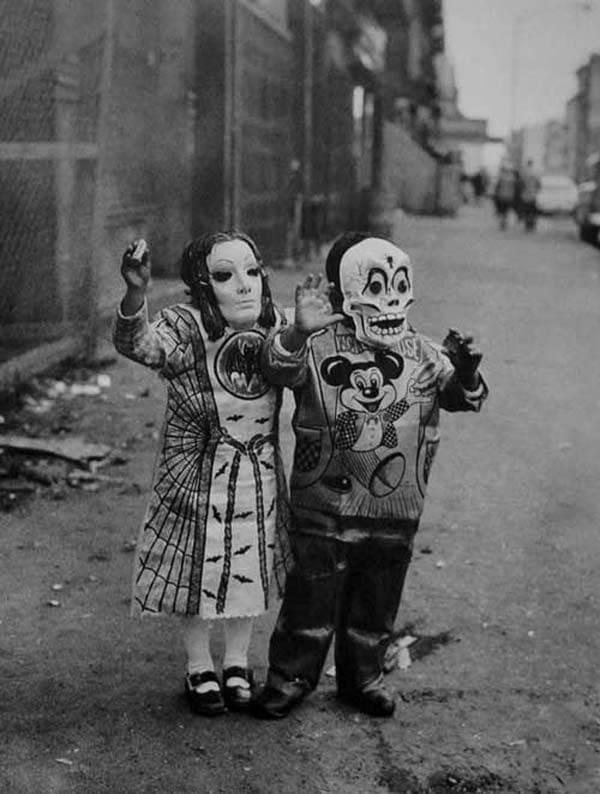 6. Nothing is sacred.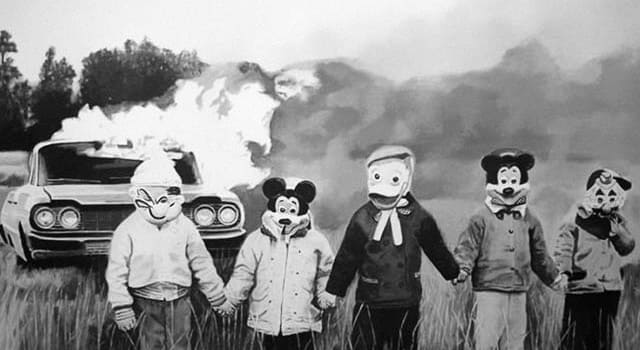 7. When in doubt, put a skull on your child's head. The perfect outfit.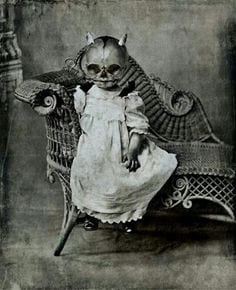 8. Note: Clowns are still creepy today, and this is why.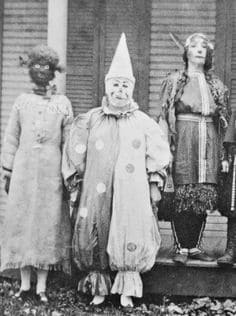 9. I don't even know how to caption this one. Who knew sloths could be scary?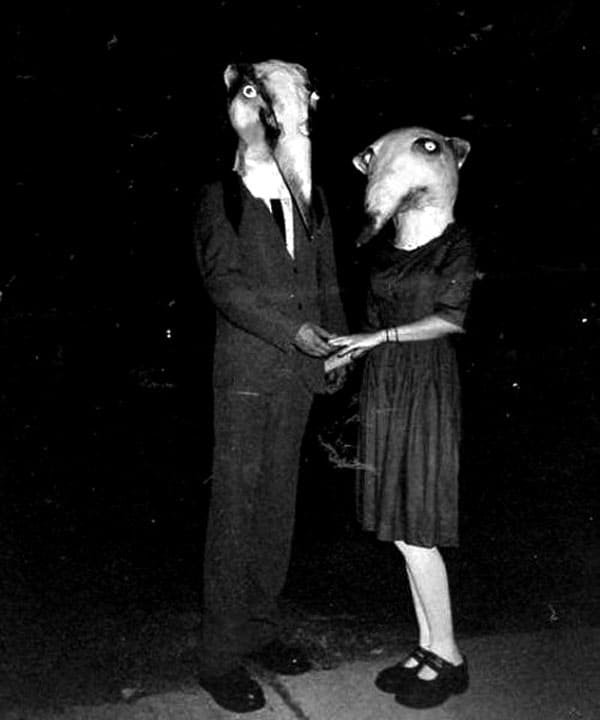 10. And we wonder why some children are so violent?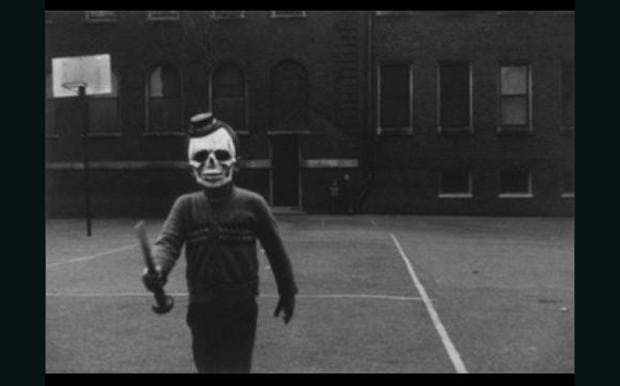 11. No one would dare mess with these ladies.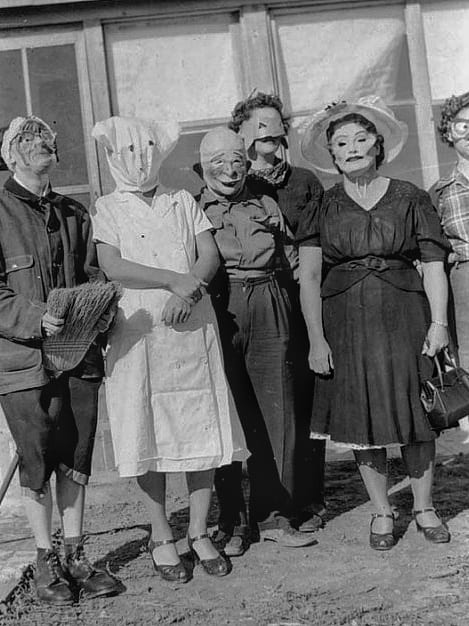 12. This looks like something straight from a horror movie.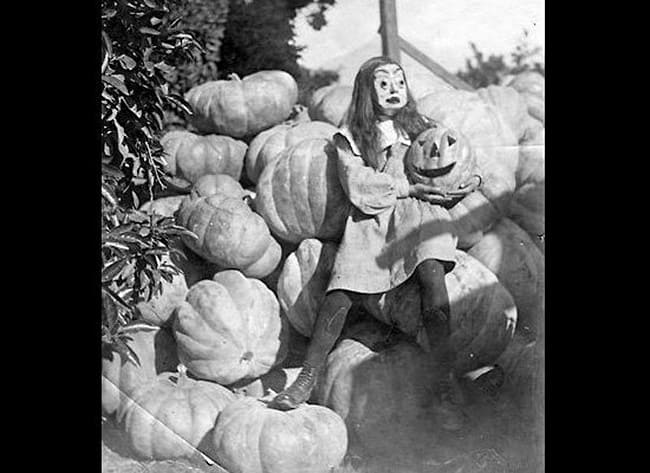 13. How to traumatize your 2-year-old infant 101. Dress like this on Halloween.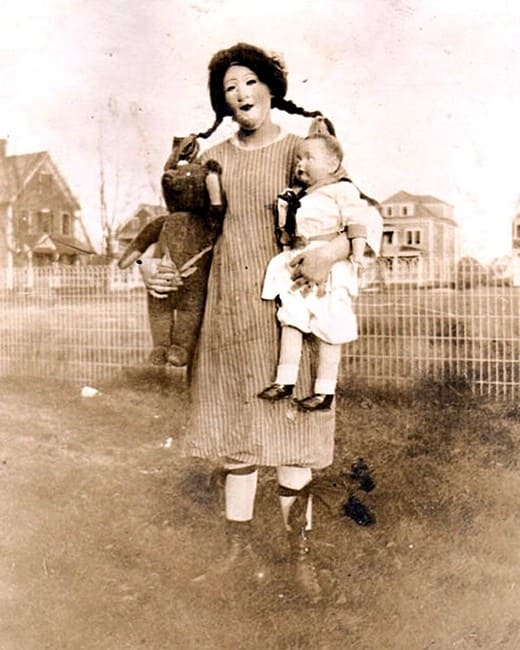 14.You do have to admire the workmanship on those heads.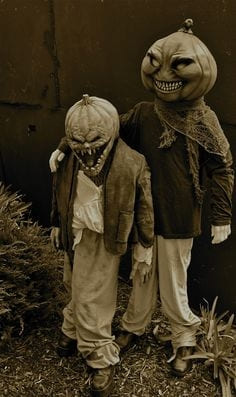 15. What's scarier than a clown…a child clown.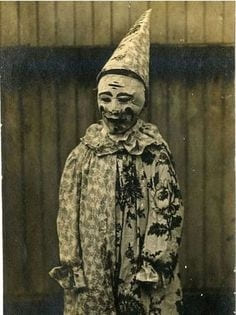 16. The old church really sells this picture.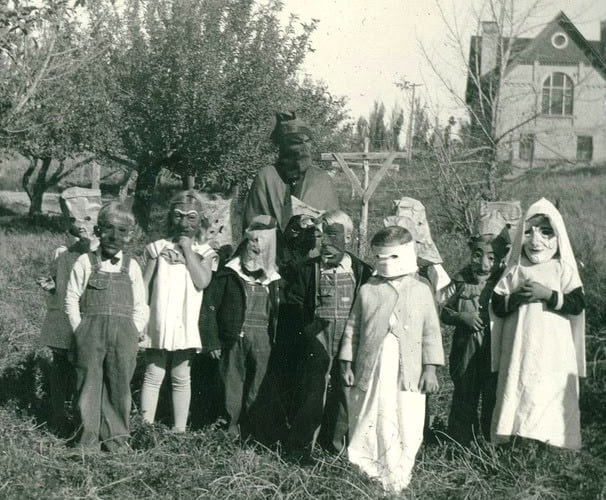 17. This is both creepy AND brilliant! I kind of want to try it next Halloween.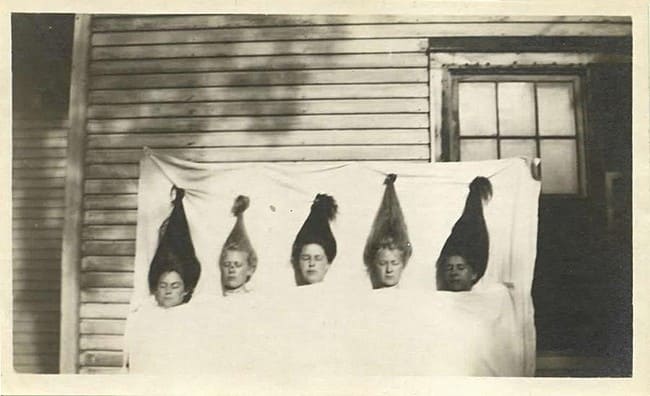 18. These are some seriously decked out ghosts.
19. These kids know how to make truly frightening masks. Now, imagine its dark out.
20. Ready for the apocalypse.