In the past few years, Portugal has started to top the list of European travel destinations. It's unique, budget-friendly, has tasty food, great weather, and even better people. When I visited Lisbon for a weekend at the end of April 2018, I was so excited for the warm weather after 4 months in London's cold, cloudy, and rainy climate. It was one of those solo travel experiences where I was able to explore everything at my own pace, met great people along the way, and really saw why everyone falls in love with Portugal on their visit.
I flew from Madrid to the Lisbon and found their public transportation easy to navigate. Lisbon has a unique tram system which is worth experiencing, but most of the sights in the city itself are walkable. I stayed in a youth hostel during my time in Lisbon, and of all the hostels I've ever experienced, this is my most highly recommend of them all: Good Morning Lisbon Hostel. It provides a hot breakfast every morning, had the most attentive staff, and featured lots of activities for travelers.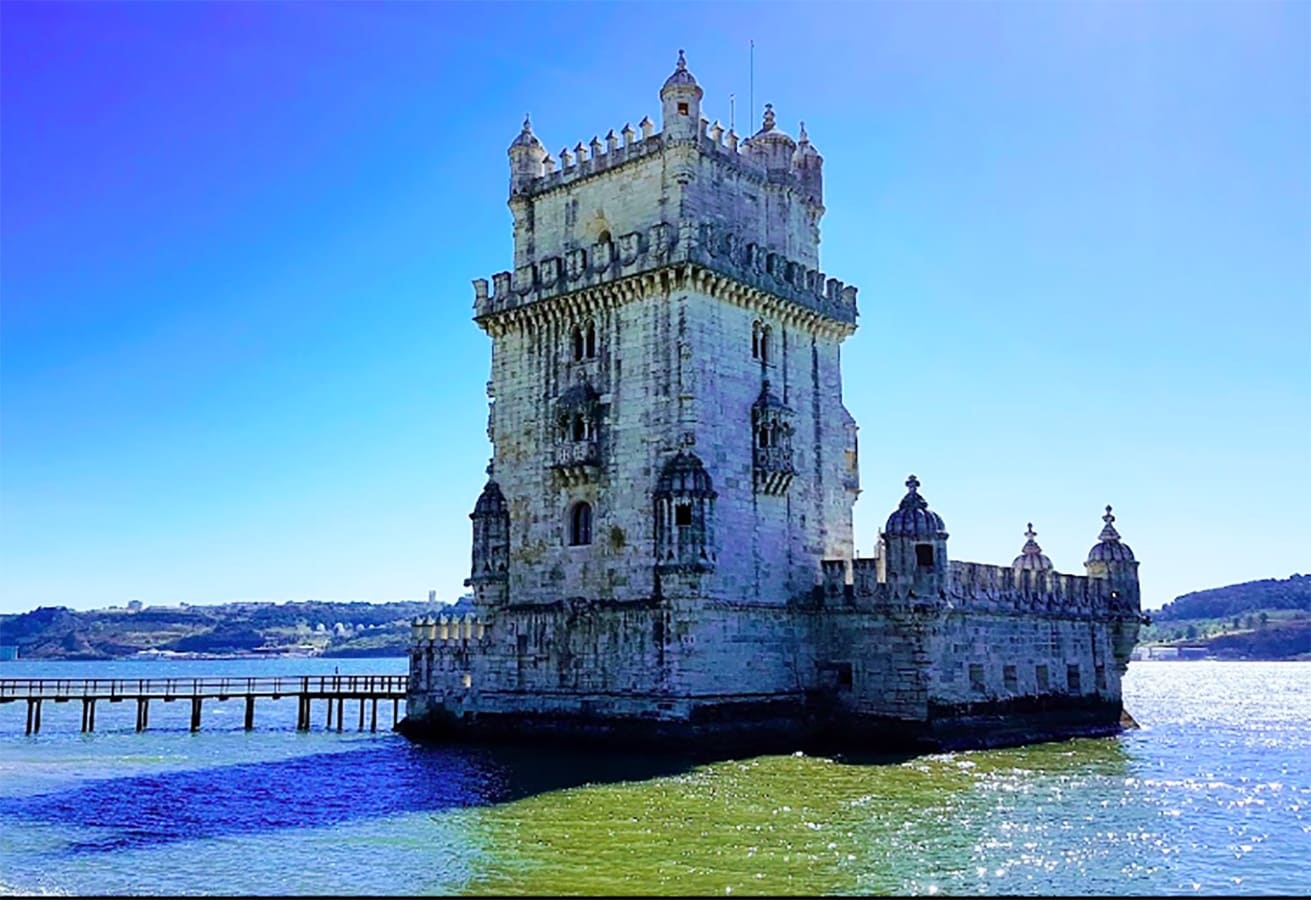 On my first day, I went to Belem Tower is a fortified tower and UNESCO World Heritage Site a little way outside the city. I took the historic tram to get there. Near Belem, I was also able to indulge in a pastel de nata which is an egg tart.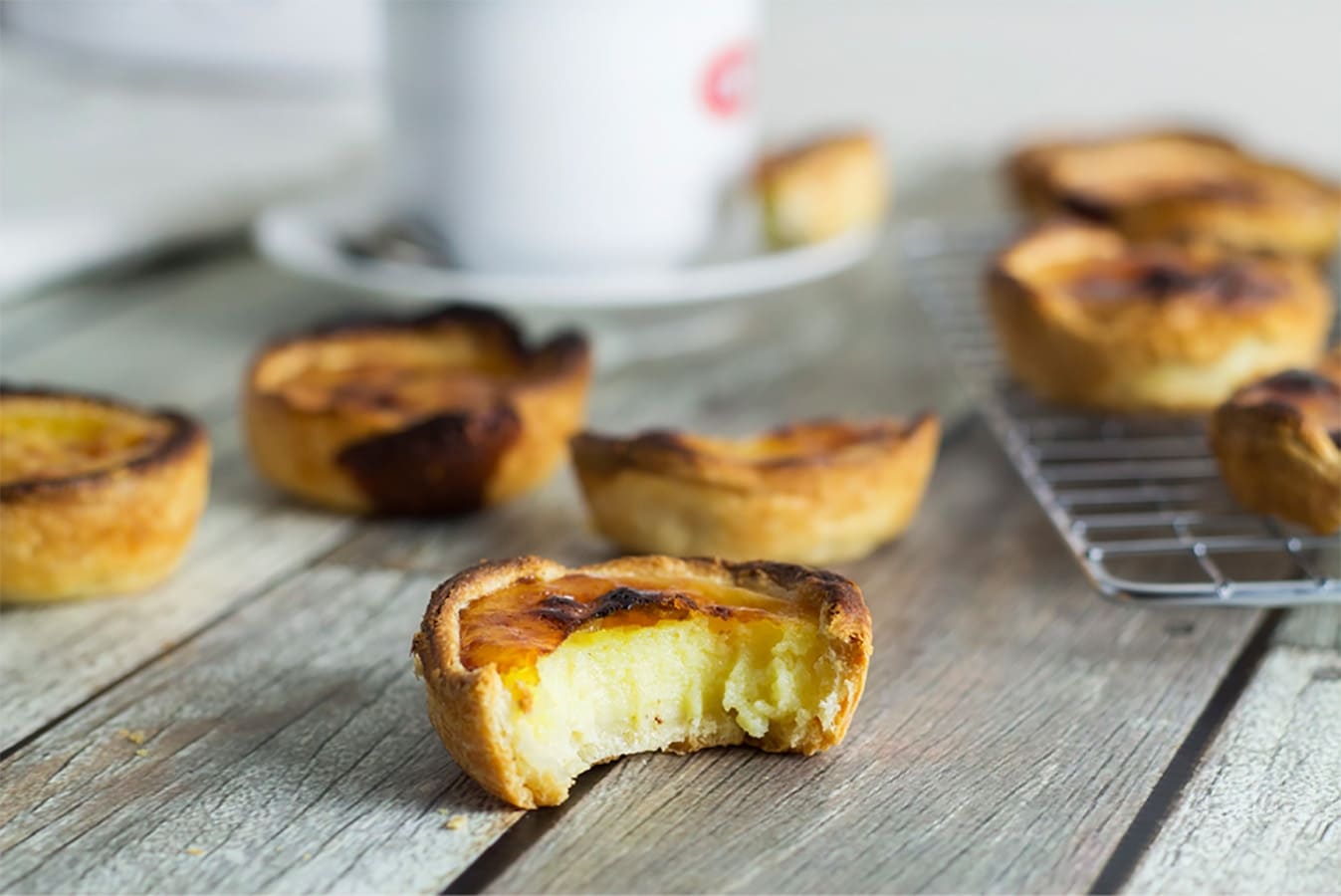 This is an absolute must eat when you're in Portugal, and the line out the door indicated that this, in particular, is the place to eat them.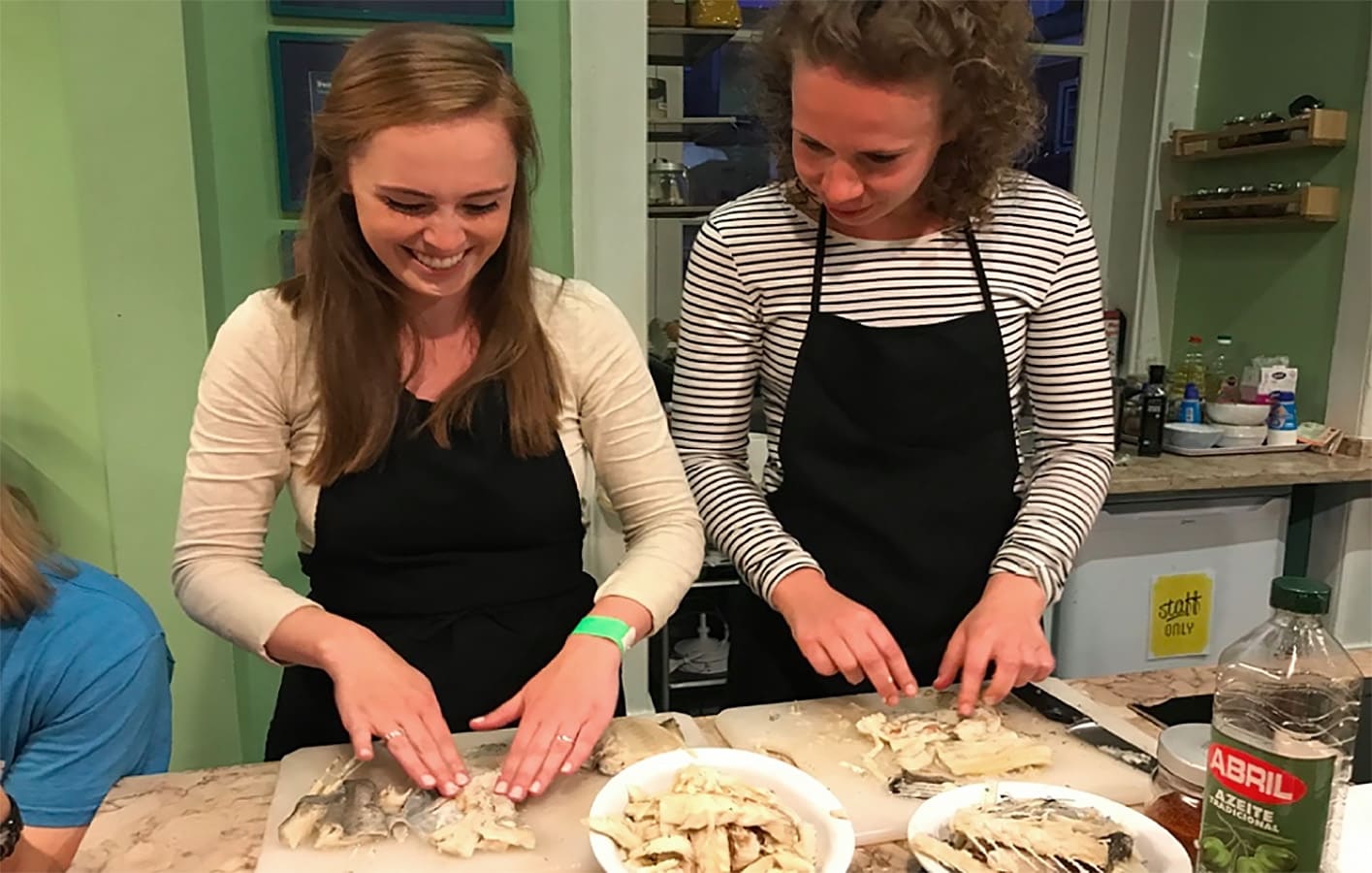 That evening, I participated in a Portuguese cooking class where I deboned Bacalhau, a local salted codfish, a fascinating experience to say the least. Luckily, the hostel's nightly happy hour of all-you-can-drink free beer and sangria was shortly after the cooking class.
The next day, I woke up and head on a Sintra day trip. Sintra is a resort town located in the foothills of the Sintra Mountains and possesses a ton of awesome sights. The warm weather made seeing Quinta de Regaleira, Azenhas do Mar, Almoçagema, Adraga Beach, Cabo da Roca, and Pena Palace absolutely divine. The action-packed day left me exhausted, but the opportunity to romp around at the beach isn't one that you get in every destination. I was thrilled with the richness of Portugal's countryside in addition to its history and culture.
For the third and final day of my trip, I spent the morning on a walking tour which covered the remaining parts of the city I had yet to see. Free walking tours are one my largest travel hacks and Lisbon certainly didn't disappoint. Some of the most memorable parts of the tour were the Alfama Neighborhood, Santa Justa Lift, Barrio Alto, Praça do Comércio, and Rua Augusta Arch. The views of the city during the tour were spectacular, and it reminded me of San Francisco, CA with the hills, trams, and large red bridge.
I left Lisbon finally understanding what all the rage was about. Not only did the city have a lot to offer with its gorgeous weather and landscape, expansive history and culture, but the food was also incredible and every person I met was nothing but kind and gracious to me. (Oh and bonus: Lisbon is in fact far less expensive than any of my other favorite spots in Europe!)