Ana Bailão moved to Canada, specifically to the Davenport area in Toronto, from Portugal at the age of 15 — and she hasn't left. In fact, she now represents the ward as a city councilor.
"It's a part of the city that feels like home," she said during an interview at city hall.
Her office is tidy and clean, with the perfect eastern view to capture the sunlight. Her desk, however, is full of papers, reports, and documents in file folders —organization is key when you've got one of the largest files in the city to date: affordable housing. While the conversation moves from her teenage interests to her current responsibilities within city politics, Bailão speaks with poise and passion. She gets excited about the possibility of change, especially in her own neighbourhood.
"I know what the community has gone through. At the same time, I was like so many that worked in the neighbourhood: I had family. I was a young professional. I could relate to both," she said. "People are always very scared of gentrification and I always say changes happen. It's how you manage it that makes the difference."
Bailão didn't always want to go into politics. While studying sociology and European studies at the University of Toronto, her plan was to pursue social work. "Sociology was really my passion," she said. "I always felt very interested in how things affect society: how one area of society has such an impact on another and how you are able to affect change."
It wasn't until her local councillor took notice of the work she was doing within the community and invited her to participate in a project that Bailão considered jumping into the political realm.
"At first I said no, but then I thought – most of my classes are at night, maybe I can coordinate this. I called them back and said I could do it if he accommodated my school schedule. I got started as a part-time and it turned into a full-time five-year position. I fell in love with the work you can have at city hall."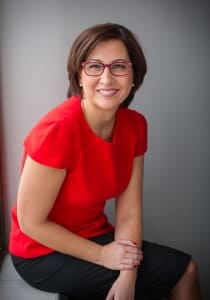 Since then, Bailão has been focused on public service. When she lost the municipal election in 2003, she fell back on the private sector, working with banks and IT healthcare, always in a marketing or communications role. "But, I always kept involved in local organizations, because there was a need to come back to other types of work."
When the opportunity presented itself in 2010, she ran for office a second time and won. In her first term she was asked to chair the Affordable Housing Committee and when she was re-elected in 2014, Bailão was offered the position as Toronto's Housing Advocate. Since then, she has been fighting for a better understanding of what affordable housing means for the city, something she says has improved in the last few years.
"I think what we've been able to get is more attention to the issue, and I'm happy to say that," said Bailão. "I'm happy to see the three levels of government talking about this issue."
Housing is becoming a large file at city hall, with Mayor John Tory's Task Force on Toronto Community Housing included in the 2016 budget. The Task Force spoke with over 1,000 tenants and community members, 100 different stakeholder groups, officials from the city, province, and federal governments, as well as international housing experts, and made 29 recommendations to improve and strengthen the Toronto Community Housing Corporation (TCHC).
"I think that it's bold," said Bailão. "It goes outside the typical recommendations. For me, what's really exciting is this concept of using TCHC to strengthen our non-profit housing sector."
Bailão has been an advocate for the merging of the private and public sectors to aide affordable housing. In Toronto, she said, we have the second largest landlord in North America and the units are based on an average income of $15,000. "That's not healthy financially for the corporation, but also socially."
Her suggestion: let not-for-profits and the private sector help.
"Once the buildings are repaired, it's about more than the bricks. It's about the people who live there and so how do we turn into a more resident-friendly and resident-focus approach. The non-profit sector can really help us with that."
Her hope over the next year is that the city focuses on implementation. What will make this new Task Force different from the many reports already presented to council will be the results.
"The devil is always in the details," she said. "Let's hope we can do something substantially different from what has happened before."
Suffice to say, Bailão has a lot of work to do. So much so that she finds it difficult to make time for herself, a fact that is reiterated by the pile of unread books she bought around Christmas. She does do a little bit of travelling, mostly to visit family and friends in Portugal. She started running in the summer and has continued it during the winter.