The sun is finally out and the flowers are starting to sprout! It's here Canada!!! Spring is here! And you know what that means: It's time to shed those layers!
But, what's considered professional enough for the workplace? I wouldn't recommend shorts (unless they are the dressy sort), but when it's hot outside, the worst thing in the world is having to wear a full pant-suit. On these days, the spring dress is the perfect option.
Here are five styles of dresses that are acceptable for the workplace:
The business-classy: A fitted dress with a belt is a workplace classic. It's professional, yet stylish, and creates an air of confidence. This particular dress can be worn with a blazer and a pair of black pumps, or dressed down with a light cardigan and sandals.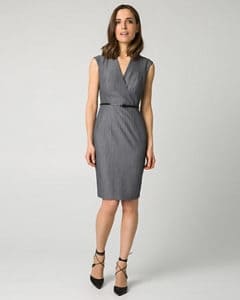 The sleeves: This year, sleeves are in. There is no need to go strapless or sleeveless, two options which may not always be appropriate for a business meeting. If you don't want to deal with blazers or cardigans, try a dress with sleeves. They come off as professional, yet chic, and they are really easy to accessorize.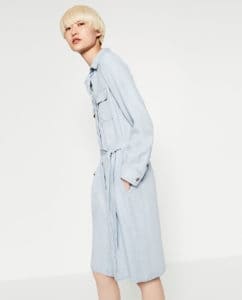 The floral tunic: A lot of women shy away from patterns and floral patterns, especially when it comes to work wear. But, never fear! You can absolutely rock the floral tunic at that business meeting. The best part is that florals exude springtime and will lift everyone's spirits. Just make sure to pair it with some simple accessories and bold colours.
The bold colour flare: On the other side, there is nothing wrong with a bold-coloured flare dress. This is yet another simple classic that can be dressed up or down depending on your need. It is the most elegant of the options, and the short sleeves eliminate the need for a shawl or blazer. Pair it with some even bolder jewelry.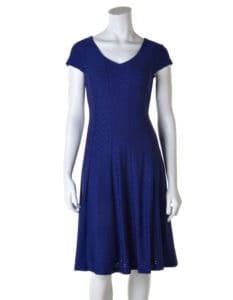 The maxi-dress: These dresses may come off as a bit too casual for work, but they are becoming much more trendy. This type of ensemble is great for an office setting — it's comfortable and flattering on most body types. Try wearing a bold or dark coloured lipstick to make the outfit more high-fashion.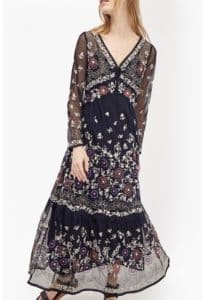 Do you have a favourite spring dress? Let us know what they look like in the comments below!